Hairpieces & Handheld Bouquets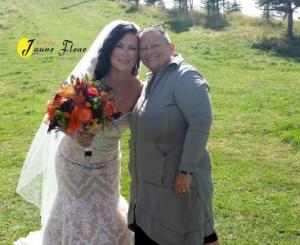 Wedding-We are excited for your Wedding!
Call today to set up a consultation. Your wedding flowers designed with your budget in mind
Looking for a beautiful affordable wedding bouquet and wondering what the price is? Price does not matter if you are not getting what you want. We would like to know the details about your wedding so that we can price out all your flowers and give you a definite price that includes everything. Call us today!! 403 340 0773. For more information and pictures, please go to www.jaunefleurflowers.com and click on the wedding tab!
More Info
Looking for the perfect prom accessory? Let LA PETITE JAUNE FLEUR create a custom floral headpiece to match your prom corsage! From classical elegance to playful and fun, we do it all!