Candy Bouquets
Our candy bouquets are custom made and do require 24 hour notice. Please give me a call to order as they can be made up in different containers and with different candy.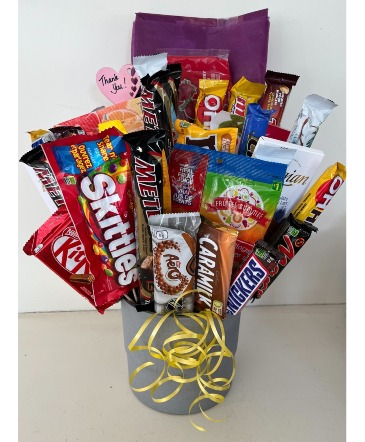 Sweet Appreciation
REQUIRES 24 HOUR NOTICE
Looking for something to satisfy a sweet tooth? This has everything a candy lover could want. Be sure to give us 24 hours notice.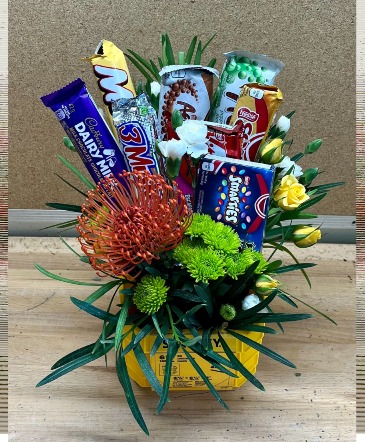 Candy-Bouquets require 24 hour notice
We go shopping for product to make your candy bouquet and ask for at least 24 hour notice to do so. If you would like us to create something special, please give me a call.